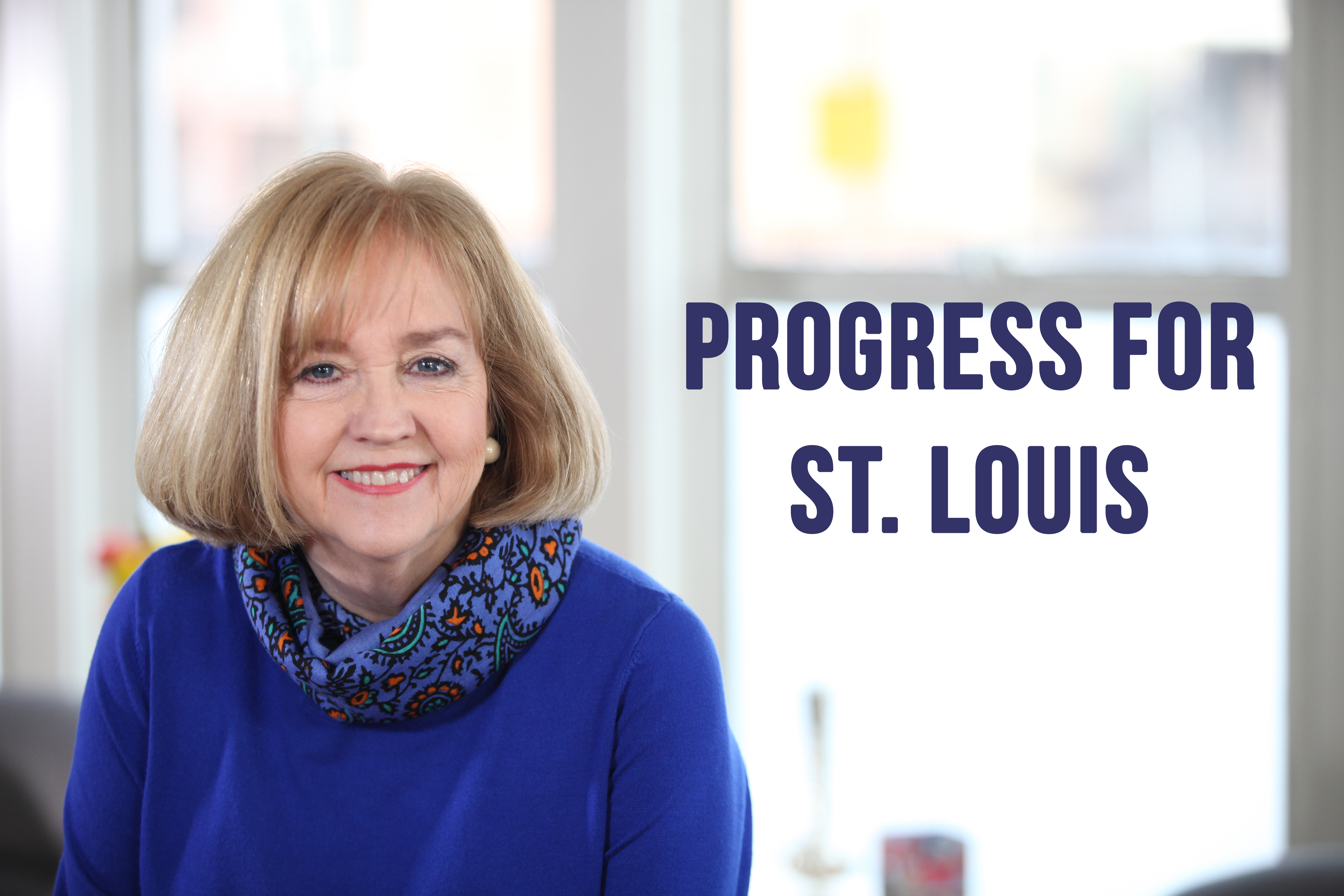 I am running for mayor because I love our city. I want St. Louis to grow, and to change and modernize in ways that are progressive, just and fair for all of us. I am running for mayor so that we can make St. Louis a vibrant city of opportunity that becomes the city of choice for our kids and future generations.
That is why I want to be your mayor. As mayor, I promise to be the change we seek, and with your help to make St. Louis a city of which we can all be proud.
Leadership is not a spectator sport or an academic exercise. Our next mayor must have the vision to lead and the competence to govern.
If voters put their trust in me, I will confront the hard truths that challenge our city.
Crime, fragmentation, inadequate funding and unequal opportunities must be addressed. Safe and affordable housing and good paying jobs are critical to the growth and prosperity of our community.
Together, we will create a new St. Louis where opportunities to succeed are as broad and diverse as the people who call St. Louis home.
There are many very important priorities for the next mayor, but job number one is making our neighborhoods safer and reducing violent crime.
On my very first day in office, I will convene a task force from the Police, Health, Social Services, Corrections and Recreation Departments; along with prosecutors, judges, and neighborhood activists. And I will keep them in session until we stem the tide of violent crime and return a sense of safety to every neighborhood in our city.
We will not rest until we are successful.
As mayor, I will bring a common-sense approach to fighting crime that focuses on its root causes. We must recognize that violent crime occurs at the intersection of poverty and despair and that is where our fight must begin. When people have good paying jobs, they have hope.
We must have a city where getting a job is easier than getting a gun.
Missouri has systematically cut mental health and social services funding, while increasing access to guns. This is a toxic cocktail that puts the burden of dealing with these devastating cuts, and their deadly consequences, on local government.
As mayor, I will work tirelessly to address the root causes of crime with compassion and mercy.
We will hold criminals accountable for their actions and we will bring them to justice. We will demand accountability from the criminal justice system and end the practices that have fostered the environments of exclusion and inequity that breed despair in our community.
Justice is not complete without compassion for those who have the will to change, but lack the tools to succeed. We must provide services and alternatives to incarceration for those who are striving to lift themselves out of the cycle of poverty and crime.
Our police department is under staffed, under paid and ill equipped. As mayor, I will find the resources to increase our manpower, to make pay competitive with suburban departments, and to equip our officers with the training and tools, like body armor and body cameras, which are necessary to keep our community safe.
The diversity of our community is part of what makes us strong and vibrant. Intolerance, ignorance and division only weaken us. My commitment to the people of St. Louis is to work tirelessly, and to view every decision I make through a lens of equity and justice.
Together we will restore safety to our neighborhoods, and promote the positive changes our city desperately needs and deserves. We will accomplish our goals with civility and determination, and with fairness and inclusion. With your help and support we must dream big and transform St. Louis into the city we all know it can be.
Will you join me in this journey?
I need your help, and your vote. Sign up to join Team Lyda and be part of the change St. Louis needs.
Thanks,
LYDA TWEETS
Lyda Krewson
@lydakrewson
RT
@EricGreitens
: Senator Chappelle-Nadal said she hopes the President is killed. Republicans and Democrats have called on her to resign.
---
CAMPAIGN HQ:
4236 Lindell, Room 207
St. Louis, MO 63108
---
MAILING ADDRESS:
502 Lake Ave.
St. Louis, MO 63108