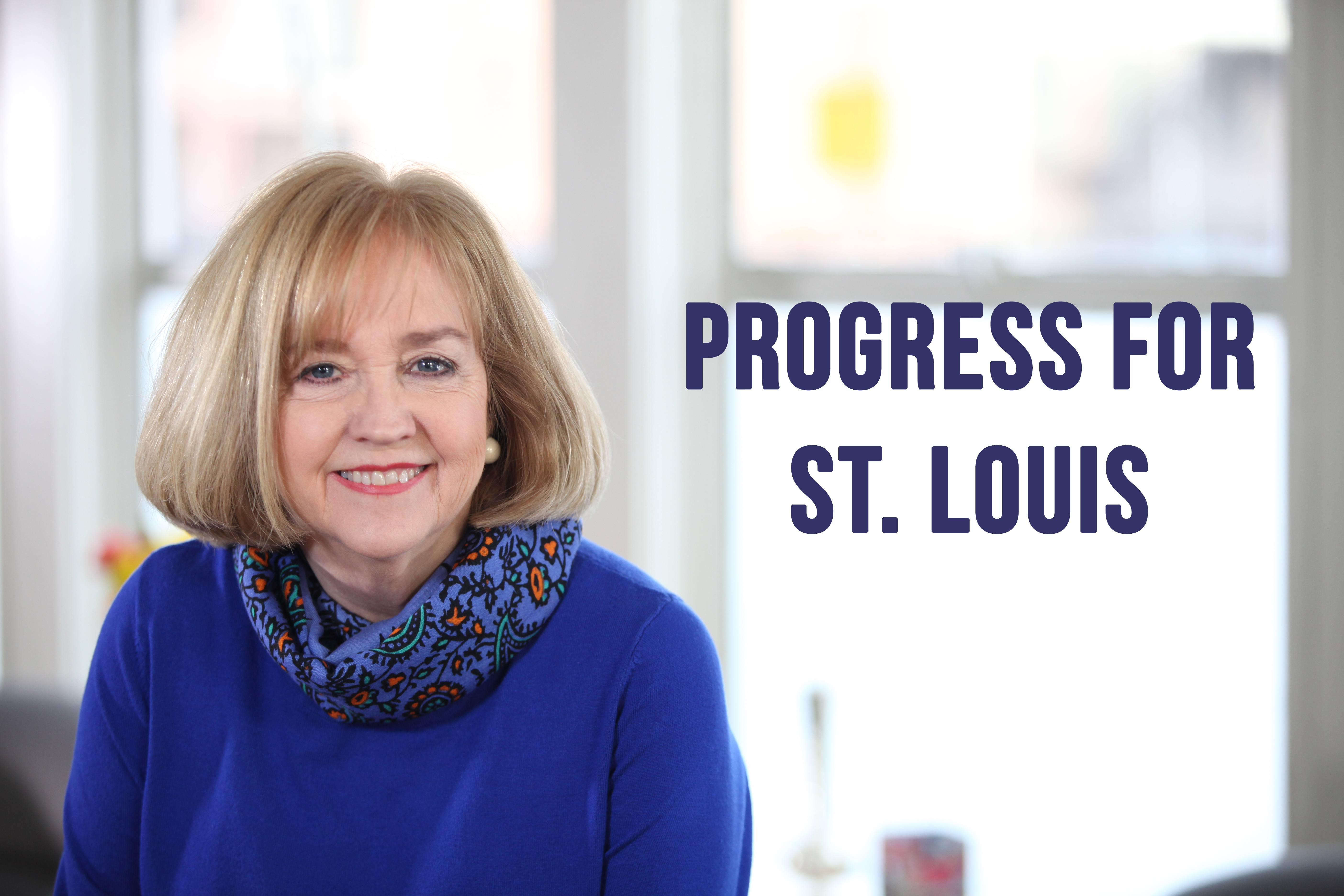 Mayor Lyda Krewson – St. Louis, MO
Our First Year – You and Your City
It's been 1 year – 365 days – since I had the privilege of being sworn in as the mayor of St Louis. It has been an exciting and challenging year. The challenges have given us the opportunity to make changes that will make us a better city.
It is our dedicated City employees who do their jobs – day in and day out – for all of us. They are the ones who really make this city run. They respond to our many unpredictable needs – 911 calls, fires, weather-related needs from snow to flooding, trees down, street lights out, potholes, and everything in between.
City employees also work diligently to provide our residents with training and job placement, summer camps, swimming lessons, and fun for our kids. They are the ones who provide emergency shelter, meals, and permanent housing for our residents in distress. They keep our award-winning water flowing and our airport flying. They consider development proposals, issue building permits, strive to preserve our rich architectural history, and keep our 108 parks in shape for your stroll or family picnic.
In September, the Circuit Court's decision in the Stockley case challenged all of us – those in the streets, those at home, business owners and their employees, and the men and women in the police and fire departments. The pain from decades of inequity spilled into the streets. The millions spent on overtime, negative media attention, loss of business, and difficulty booking conventions has the potential for long-term impact. We strive every day to do better, to make progress, to build awareness, to educate, to train, and to implement the recommendations of the Ferguson Commission Report, so that we provide better opportunities for all to thrive. This is not a one-year, a one-term, or even a one decade effort. It takes all of us, striving together.
The cold weather this winter was like winters in the "old days" and stretched our human service providers, churches, and volunteers to protect and provide for the unhoused on our streets. With our partners, the city provides $13 million in direct services to the unhoused, primarily through federal funds that we seek and manage. We need more intervention, outreach, medical and mental health services, and more permanent housing options. We also are encouraging the surrounding counties and municipalities to do more and increase the services provided throughout the region.
Our tight, tight city budget – and the ever-shrinking federal and state resources allocated to cities – is a very big challenge every single day. There is never contingency money to cover unexpected events, or even to try out new ideas that might be good but require a few dollars. The recession of 2008-10 left us with very little in reserve. Actions as small as replacing police cars or painting the walls in City Hall, to bigger expenses like replacing million-dollar fire trucks and demolishing derelict buildings, had to be put off over the last 8 to 10 years.
Our City continues to be challenged by a high rate of violent crime – centered in some of our most challenged neighborhoods. It was critical that we pay our officers more competitively, and also important that we use funds for crime prevention. In response to those challenges, the people of St. Louis stepped up. Thank you to the voters who supported sales tax increases to provide $18.3 million to increase the salary and benefits of our police and firefighters ($10,000 each); increase funding for the Circuit Attorney's Office, workforce development, summer jobs, social/mental health services, infrastructure, and demolition; and $12 million to fund the proposed North-South MetroLink expansion.
Our City and our region are challenged by the fragmentation of our government structure. Perhaps, over the next few years, we will have the will to change that. Big decisions will be better if we make them regionally.
We have a lot to be proud of in our city. I think sometimes we are working so hard on the challenges that it's easy to forget about the really great assets we have. St. Louis has unique, engaging, and walkable neighborhoods. We are a top-tier city with affordable housing, a low cost of living, world-class universities, a great dining scene, and some of the best cultural institutions in the country. We have a thriving tech and start-up scene; in fact, Popular Mechanics named St. Louis the top start-up city in America. Business Insider named us a top city for millennials, ranking St. Louis highly in affordability, happiness, and economic health.
We are also in the midst of a construction boom. Building permits this fiscal year are running 50% ahead. I love the sight of construction dumpsters in front of homes and commercial buildings all across the city. They signal investment, confidence, and progress.